Frizzlife XWF(NOT XWFE) Refrigerator Water Filter Replacement for GE XWF, NSF Certified Fit the Original Brand, Leak-proof Design
---
---
Frizzlife XWF(NOT XWFE) Refrigerator Water Filter Replacement for GE XWF, NSF Certified Fit the Original Brand, Leak-proof Design - PACK 1 is backordered and will ship as soon as it is back in stock.
Shipping Charges:

USA, Canada, UK, France & Germany

Free shipping for order over $25.

$5 for order less than $25.

Other European countries & other countries

Contact us by email to get the shipping details and invoice.

Bulk order

For bulk order over $1000, the shipping charge depends on some factors (i.e., countries, products weight), please email us for more details.

Shipping Time:

USA, Canada, UK, France, Germany

It will take 3-7 Business Days by UPS, USPS, DHL, FedEx or similar courier.

Note: Delivery time does not include weekends, national or international holidays, or handling times.
Payment methods
Your payment information is processed securely. We do not store credit card details nor have access to your credit card information.
【COMPATIBLE MODELS】 Note:the filter replaces for XWF (without chip) , not XWFE (with chip)! Replacement for GE XWF, WR17X30702. Compatible with GBE21, GDE21, GDE25, GFE24, GFE26, GNE21, GNE25, GNE27, GWE19, GYE18, QNE27, GSE25, GSS23, GSS25, GZS22, PSE25, CZS22, GSE23, GSE26, XFE26, CWE19. Replace other brands that are suitable for XWF, such as WD-F48 or GF-XWF, RWE5200AB, CF9, MB-F48, AQF-FF48, FL-RF48.
【100% FIT FOR GE XWF】 Frizzlife refrigerator filter FL-XWF has passed 30,000 leakage tests and connection matching tests in the laboratory, ensuring that you no longer have to worry about water leakage or mismatched connections when using the filter. We provides the same fit as the original. You won't need spend a fortune on contacting repair technicians. Simply rotate the filter manually and it will securely connect in just 30 seconds!
【WATER AS IT SHOULD BE】 Frizzlife is dedicated to continuously improving the taste and quality of water. This filter adopts selected 1% core ingredient of activated coconut shell carbon sourced from Sri Lanka, and has passed the latest NSF42 standard testing. By effectively reducing 97.8% of chlorine and impurities from the water, it also retains beneficial minerals that are naturally present in water. Just enjoy the great taste and ice water anytime!
【GREAT VALUE WITH PREMIUM QUALITY】 Frizzlife aims to save you from costly expenses of replacing the GE brand XWF filter while providing delicious and healthy water with good-value price. Frizzlife FL-XWF is loved by consumers with its favorable price and advanced filtration technology. With a replaceable cycle of 6 months, you can say "goodbye" to the hassle of frequently buying bottled water. We specifically include cup coaster as a free gift in the bundle, ensuring your convenience in life.
【CARING FOR YOUR FAMILY'S HEALTH】 Frizzlife refrigerator filter FL-XWF plays a crucial role in the refrigerator's operating system, which is indispensable for drinking water or making ice. Frizzlife is dedicated to safeguarding the quality of your whole family. We strictly adhere to the use of BPA-Free & Food-Grade materials in our production process, and have undergone testing by various organizations, ensuring that the water is reliable!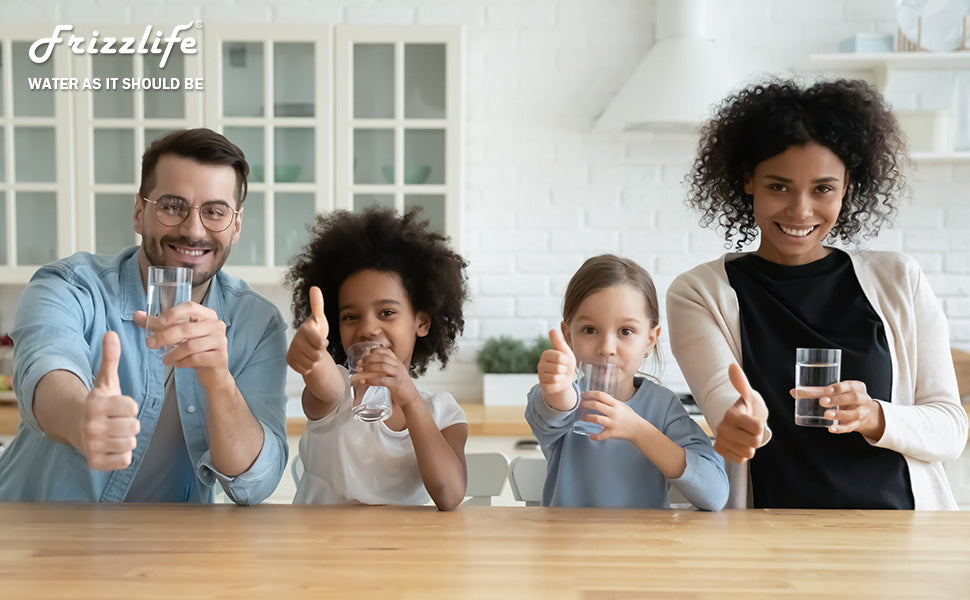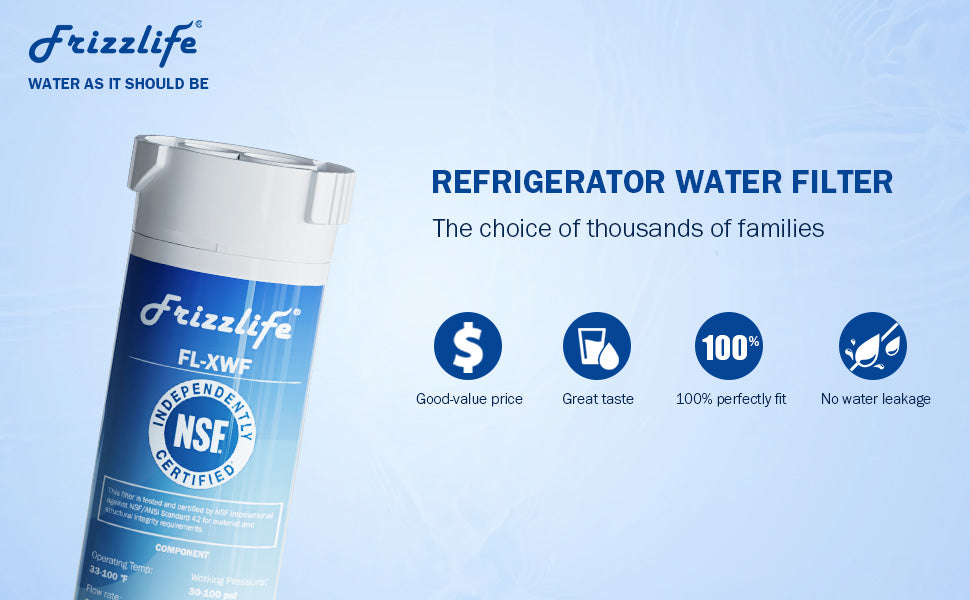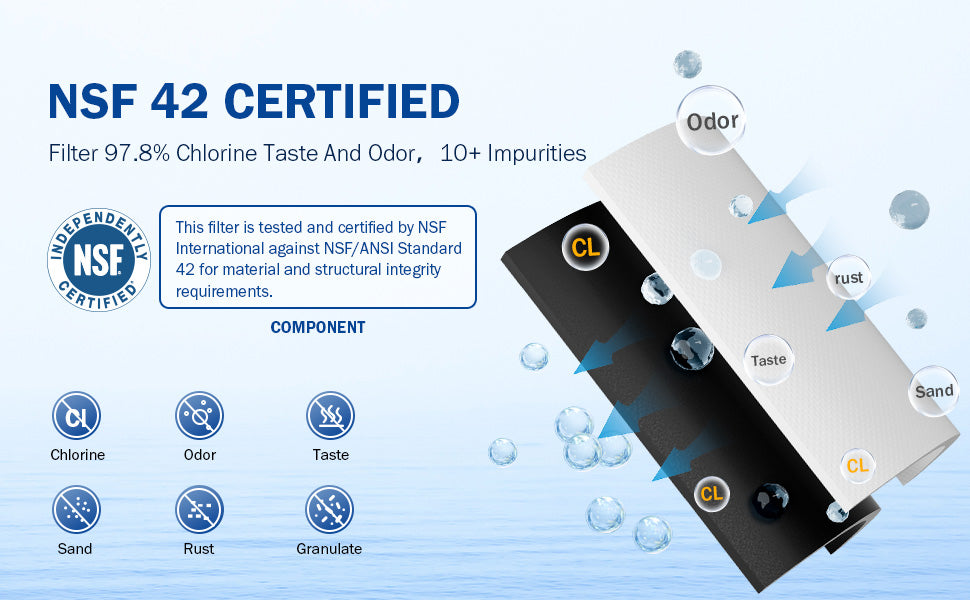 Compatible Refrigerator Models:

GE XWF, GE WR17X30702

GBE 21, GDE21, GDE25, GFE24, GFE26, GNE21, GNE25, GNE27, GWE19, GYE18, QNE27, GSE25, GSS23, GSS25, GZS22, PSE25, CZS22, GSE23, GSE26, XFE26, CWE19, CZS22M, GDE21E, GDE25E, GFE24J, GNE21F, GNE25J, GSE23G, GSE25G, GSE25H, GSE26G, GSS23G, GSS23H, GSS25G, GSS25L, GWE19J, GYE18J, GZS22D, GZS22I, PSE25K, PSS28K, PZS22M

REPLACEMENT MODELS:

GF-XWF, WD(P-F48, RWE5200AB, MB-F48, AQF-FF48, FL-RF48, WS648A, CF9